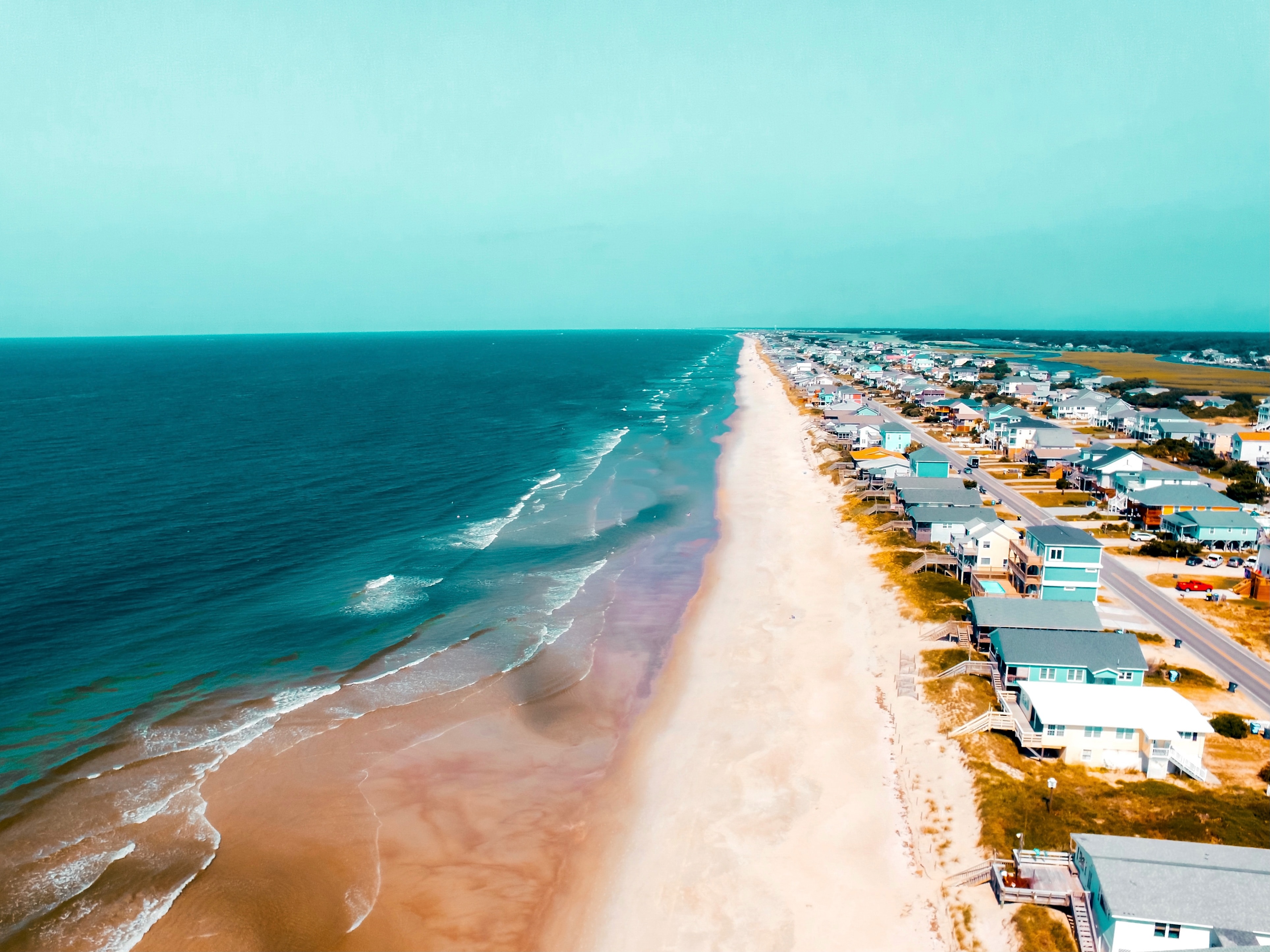 Uncover the Charm of North Carolina: Top Places to Stay
Uncover the Charm of North Carolina: Top Places to Stay
North Carolina, often referred to as the "Tar Heel State," is a place where the past seamlessly intertwines with the present, where vibrant cities meet pristine natural landscapes, and where Southern hospitality is more than just a phrase; it's a way of life. Whether you're planning a weekend getaway or an extended vacation, choosing the right place to stay is crucial to your overall experience. In this guide, we'll explore some of the top places to stay in North Carolina, each offering a unique glimpse into the state's rich culture and diverse landscapes.
1. Asheville - The Quaint Mountain Retreat:
Nestled in the heart of the Blue Ridge Mountains, Asheville is a haven for nature enthusiasts, art lovers, and foodies alike. The city is renowned for its vibrant arts scene, craft breweries, and the historic Biltmore Estate. While in Asheville, consider staying at one of the cozy cabins or boutique inns tucked away in the mountains. These accommodations offer breathtaking views, easy access to hiking trails, and a serene atmosphere perfect for relaxation.
2. Outer Banks - Coastal Paradise:
The Outer Banks, a string of barrier islands off the coast of North Carolina, beckon those seeking sun, sea, and sand. From Corolla to Ocracoke, you'll find a range of lodging options, including beachfront cottages, charming bed and breakfasts, and luxurious resorts. Wake up to the sound of crashing waves and spend your days exploring the historic lighthouses and sandy shores.
3. Charlotte - Urban Oasis:
For a taste of city life in North Carolina, Charlotte is the place to be. Known for its bustling business district, vibrant nightlife, and diverse culinary scene, Charlotte offers a wide array of hotels, from chic downtown skyscrapers to more budget-friendly options. Be sure to explore attractions like the NASCAR Hall of Fame and the Mint Museum while you're in town.
4. Raleigh - The Capital Retreat:
As the state's capital, Raleigh boasts a blend of history and modernity. Stay in one of the city's charming historic bed and breakfasts, or opt for a sleek downtown hotel. Raleigh is known for its museums, including the North Carolina Museum of Art and the North Carolina Museum of Natural Sciences, making it an excellent destination for culture seekers.
5. Durham - A Taste of Academia:
Home to Duke University and the historic American Tobacco Campus, Durham offers a unique blend of academic and cultural experiences. Stay at a stylish boutique hotel in downtown Durham and explore the city's vibrant music and food scenes. Don't miss the chance to visit the iconic Duke Chapel and Sarah P. Duke Gardens.
6. The Great Smoky Mountains - Natural Beauty at its Finest:
For those who crave the beauty of the outdoors, consider a cabin rental in the Great Smoky Mountains. The quaint towns of Cherokee and Bryson City serve as gateways to this breathtaking national park. Wake up to misty mountain views, hike through ancient forests, and experience the magic of this UNESCO World Heritage Site.
North Carolina's charm lies not only in its picturesque landscapes but also in the diversity of its cities and towns. Whether you're seeking the tranquility of the mountains, the serenity of the coast, or the vibrancy of urban life, North Carolina has the perfect place to stay for every traveler. So, pack your bags, plan your itinerary, and get ready to uncover the unique allure of the Tar Heel State. No matter where you choose to stay, you're sure to be met with warm Southern hospitality and unforgettable experiences.
Comments:
Sign in to post